University of Talca Accredited by the CNA for 6 Years in All Areas
The unanimous decision was informed on September 12 to Rector Álvaro Rojas.
12 Septiembre 2019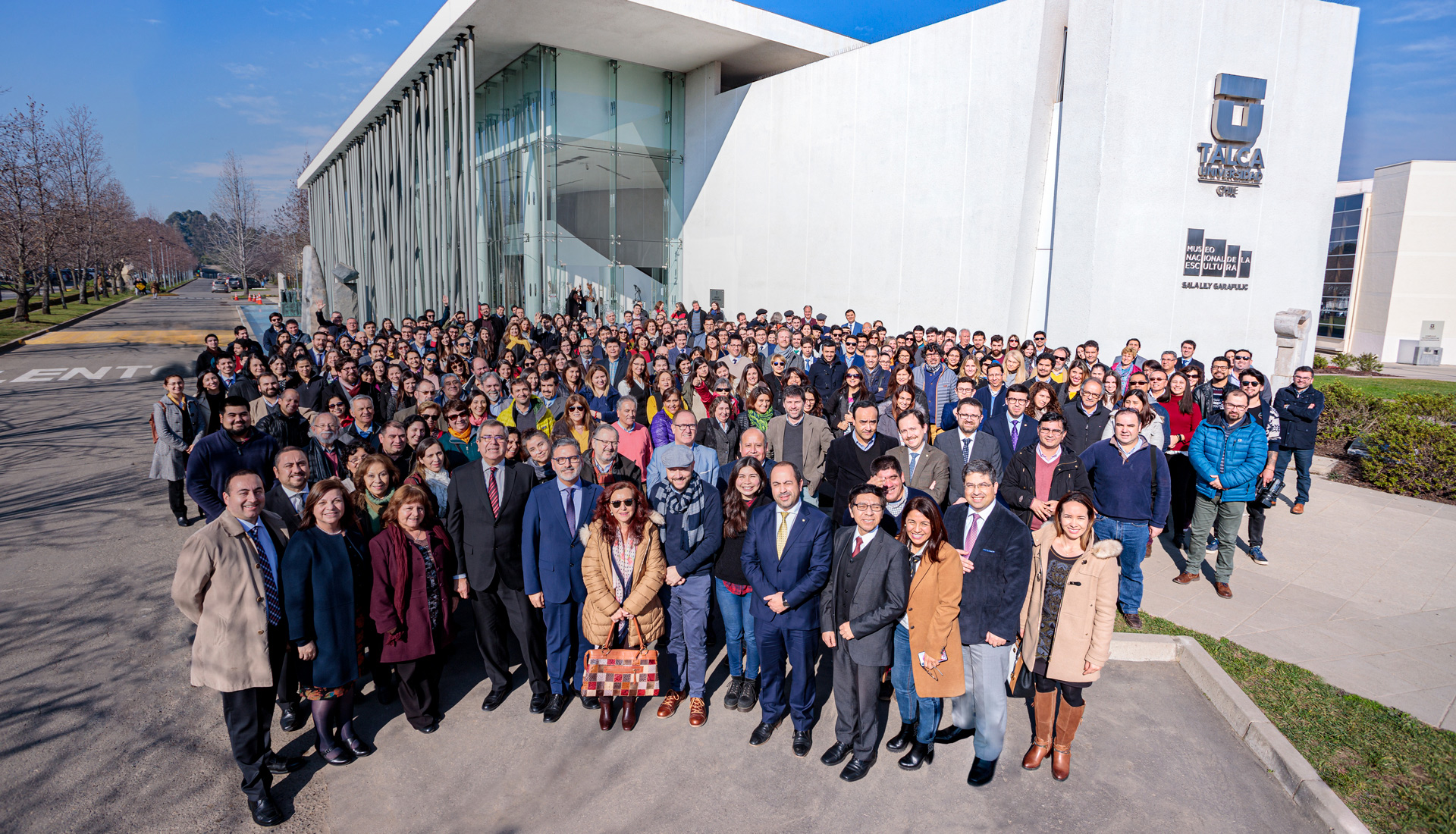 In a session held on Thursday, September 12, the National Accreditation Commission (CNA by its acronym in Spanish) accredited the University of Talca for a period of six years in all areas: institutional management, undergraduate education, research, links with stakeholders, and postgraduate instruction; thus ratifying its seal of quality of excellence as the most important higher education institution in the Maule region and one of the most prestigious at the national level.
The decision of the members of the CNA was unanimous and shall govern from 27 November 2019. Until now, the University had a 5-year certification, in all mandatory and elective areas.
The Rector of the University of Talca, Álvaro Rojas, highlighted the work of the entire university community to attain this important achievement, which places Utalca within the select group of the ten institutions with the highest accreditation at the national level.
"This is the result of the work of many people, who for a long time have committed to no other objective than to make the University of Talca a great institution. We cannot forget those who, with modesty and perseverance, dreamed and wanted a university of excellence for this region," Rojas said.
Rojas appreciated the contribution of management, faculty, administrative staff, and students in the institutional accreditation process that has successfully just concluded.
"This is a recognition and pride for all of us who work here and now the commitment is stronger than yesterday, because we have to maintain this excellence and that is demonstrated through actions. This confirms that we are on the path of the great universities and we are more committed to the task of educating young people, contributing to our territory, and conducting high-quality science," the university authority stressed.
Meanwhile, the University's Registrar, Gilda Carrasco, stated that "this is a historic moment, which we reached at the turn of our 38th year, thanks to the teamwork of our university community. Because of this, I extend my thanks and congratulations to our students, staff, and faculty."
Out of the 60 universities in Chile, only ten have achieved the highest accreditation standards. The University de Chile, Pontifical Catholic University of Chile, and University of Concepción have been accredited for seven years; while the University of the Frontier (Universidad de la Frontera), Technical University Federico Santa María, Catholic University of the North, Catholic University of Valparaíso, Austral University of Chile, and University of Santiago have been accredited for six years. This is a select group that the University of Talca is now a part of.
Image gallery