High-Tech Laboratories Boost Teaching and Research in Engineering
The facilities were designed with the students' requirements in mind, focusing on their Competency-Based Education and in the areas of scientific development of the professors.
24 Mayo 2019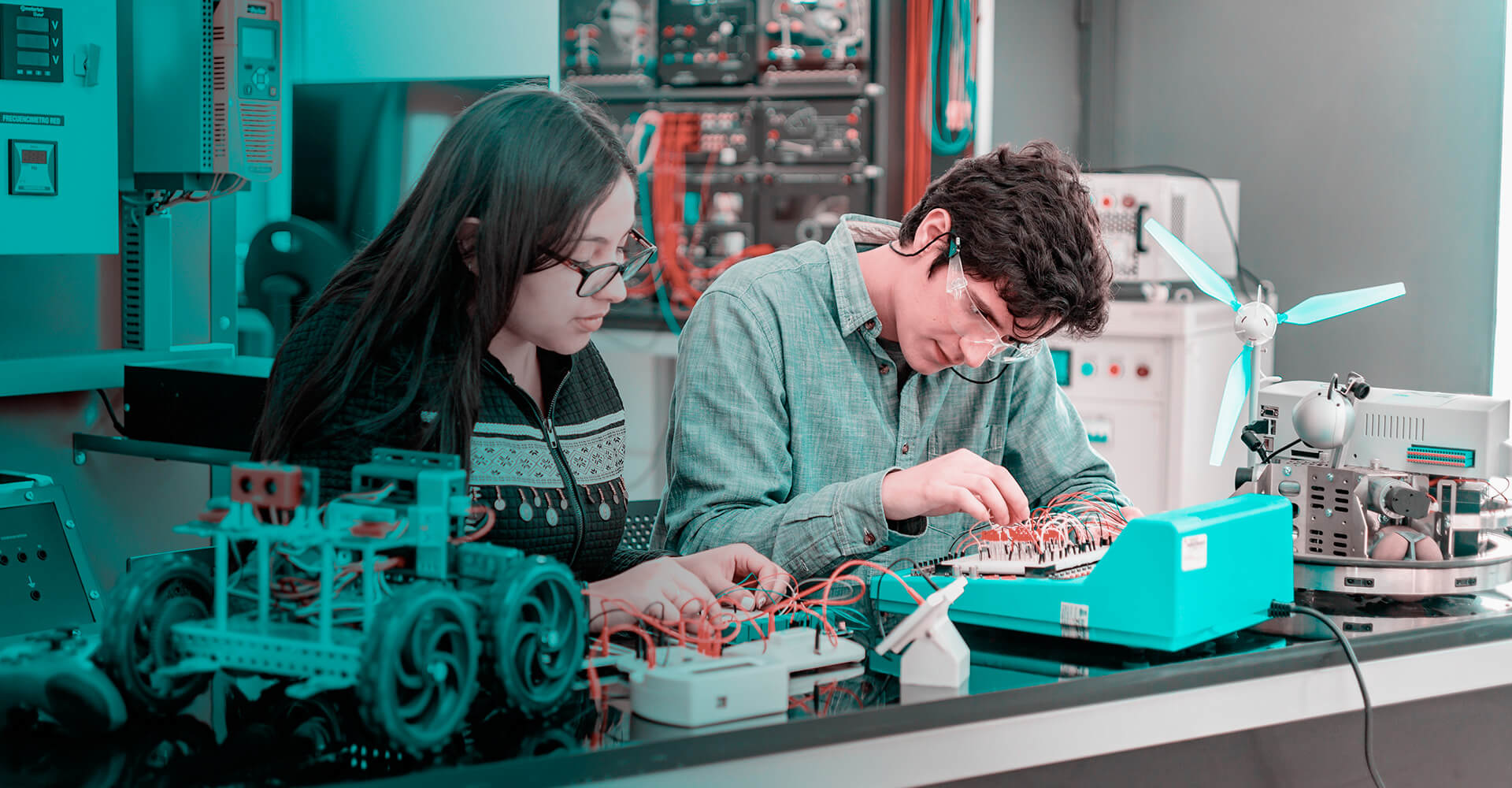 The University of Talca, at its Curicó Campus has academic facilities which are unique in the country in the field of ​​electrical engineering. These facilities aid in the training of professionals that can be inserted in both national and foreign companies, as well as in the implementation of applied research initiatives.
To that end, they have built-in systems related to renewable energies, both photovoltaic and wind, various types of machines used in electrical processes, industrial engines, power converters, variable frequency drives (VFDs), starters, and other cutting-edge devices, in addition to areas for teaching and collaborative work.
"These are state-of-the-art laboratories that are now unique in the country. They were designed with the future challenges of this discipline in mind, offering our professors and students the best conditions for studying and the necessary comforts they should have in a department that is an example in the country," said Rector Álvaro Rojas.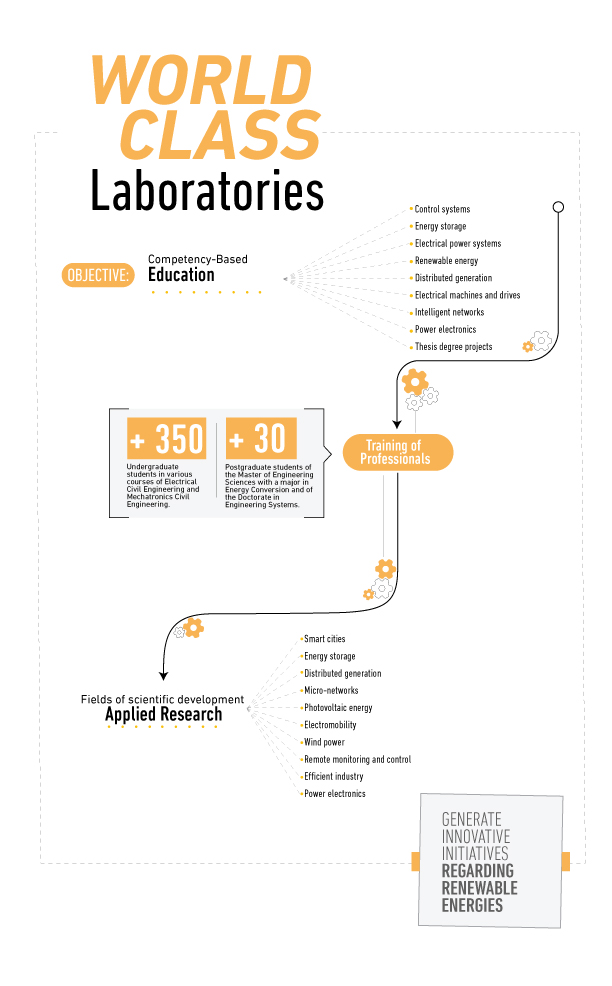 Equipment
To design the laboratories, the professors made a series of visits to both national and foreign universities, defining the facilities with the most advanced conditions. "We made a significant investment to have the best equipment that is now available to students, so they can learn properly and have conditions similar to those found in working life," said the Dean of Engineering, Javier Muñoz.
The director of the School of Electrical Civil Engineering, Cristian Mardones, stressed that "the areas are designed keeping in mind the requirements of students for their Competency-Based Education. They have access to develop very diverse practical activities related to technologies that they will later find in their working life," he said.
He pointed out that this interaction starts from the first year and then evolves until the end of their studies, where they design and program complex systems.
"This is one of the regions that generates the greatest amount of electricity in the country, mainly through hydroelectric power plants located in the mountain range, and prior to 2015 there was no program such as this, which paves the road for students from the area and other regions to enter, learn about these issues, and contribute to society from this field, supporting the diversification of the energy matrix," said Mardones.
Third-year student Nicolás Mercado emphasized how important it is for them to have this type of equipment. "We have an excellent infrastructure that will allow us to develop as students and future professionals. In addition, it is also very positive that the University launched this program four years ago, because it opens possibilities for many students of the Maule Region interested in the field, to be able to study a technological program in a prestigious University."
Student Natalia Jara appreciated the positive atmosphere that is experienced in this program. "Having laboratories with these characteristics, which are unique in Chile, is very positive. I want to highlight the collaboration and camaraderie that exists in the program and that facilitates women's incorporation; I hope more girls will want to study engineering," she emphasized.
Applied research
Along with the teaching laboratories, applied research and innovation is a field that the Department of Engineering is strongly developing, building links with national universities, foreign research centers, and companies.
The growth in this field is reflected, for example, in the creation of the Technology Center for Energy Conversion, which brings together a large number of professors who also have adequate facilities for the development of applied research.
"As a University, we are promoting technological development for regional and national competitiveness, generating innovative initiatives related to renewable energy. The Technology Center for Energy Conversion was created under the auspices of a powerful research team of the Department of Engineering, which is generating knowledge and innovations that are relevant to the global industry, in a field as sensitive as energy, and which also has an excellent connection with international centers and laboratories," said the Vice President of Innovation and Technology Transfer, Pablo Villalobos.
The Center's studies and innovations cover a broad spectrum, from the generation, conversion, transmission, and distribution of energy, to the optimization during its final processes, while also promoting solutions in the field of renewable energy, which is strongly being developed worldwide.
"We wanted to create a facility to gather researchers from various departments and institutes of the University of Talca, as well as from other national and international universities, in order to organize, promote, and facilitate their collaborative work," said the Center's Director and Professor of Engineering, Marco Rivera.

Galería de Imágenes